Hide
We've got a deal for you!
For a limited time, when you purchase an annual Digital Subscription to the Arkansas Times, you'll have your choice of a one-year subscription to the Oxford American magazine or a six-month concert membership to the Arkansas Symphony Orchestra.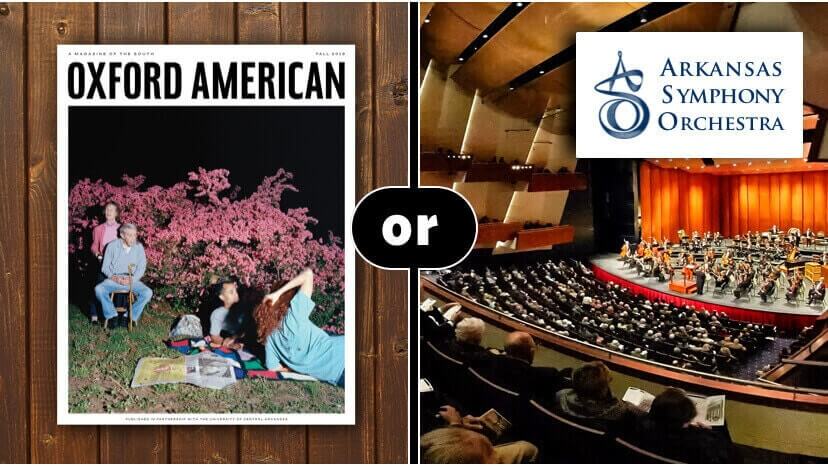 Already subscribed?
Take advantage of the deal now and the extra time will be tacked onto your existing subscription.
Debate: Warren wins, Bloomberg loses.
In a meeting of the Little Rock Board of Directors on Tuesday afternoon, Mayor Frank Scott Jr. reminded directors that he'll be delivering his State of the City address at Heifer Village on Thursday, Jan. 30 at 6 p.m. 
A former Arkansan writes about Raleigh's experiment with a "communty school," an enriched effort for a poor neighborhood that is being discussed as an idea for Little Rock.