Hide
We've got a deal for you!
For a limited time, when you purchase an annual Digital Subscription to the Arkansas Times, you'll have your choice of a one-year subscription to the Oxford American magazine or a six-month concert membership to the Arkansas Symphony Orchestra.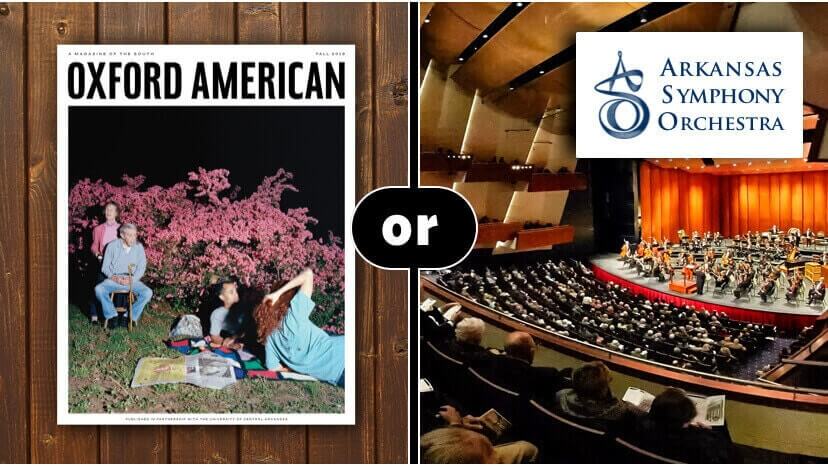 Already subscribed?
Take advantage of the deal now and the extra time will be tacked onto your existing subscription.