Hide
We've got a deal for you!
For a limited time, when you purchase an annual Digital Subscription to the Arkansas Times, you'll have your choice of a one-year subscription to the Oxford American magazine or a six-month concert membership to the Arkansas Symphony Orchestra.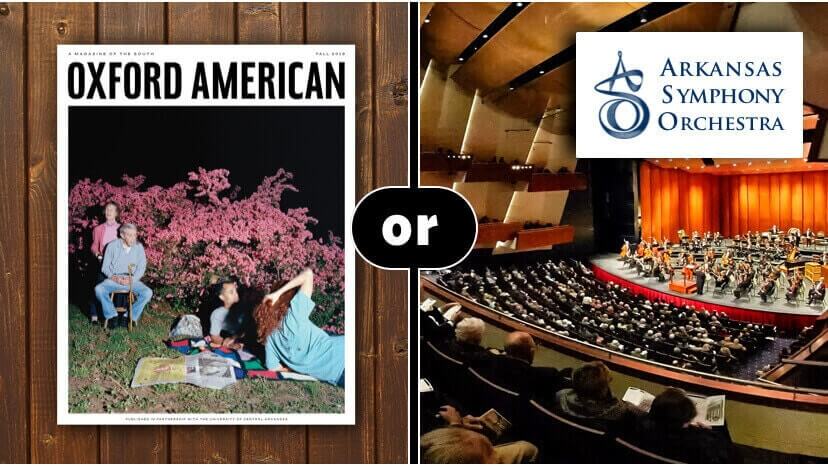 Already subscribed?
Take advantage of the deal now and the extra time will be tacked onto your existing subscription.
The 1974 National Black Political Convention.
Motivated by money and white supremacist beliefs, the state farm bureau, chambers of commerce and others lined up with segregationists to enact the 'right to work' law.
From memoirs by Henryetta Peck and Robert Peck
In 1956, Winthrop Rockefeller made his local school district in Morrilton an offer that it surely could not refuse: unlimited access to his considerable inherited Standard Oil fortune to fund a model school program that would be the envy of the state, the South and the nation.
Gambling has defined the city since the 1920s.
Re-Evaluating the 1981 "Monkey Trial."
Dave Cox's forgotten campaign and the 1962 election for Arkansas governor. An exclusive excerpt of Ernie Dumas' political memoir.
With his Walk Against Fear 50 years ago.
What's lost when we consider the history of racial violence from a white perspective.