Hide
We've got a deal for you!
For a limited time, when you purchase an annual Digital Subscription to the Arkansas Times, you'll have your choice of a one-year subscription to the Oxford American magazine or a six-month concert membership to the Arkansas Symphony Orchestra.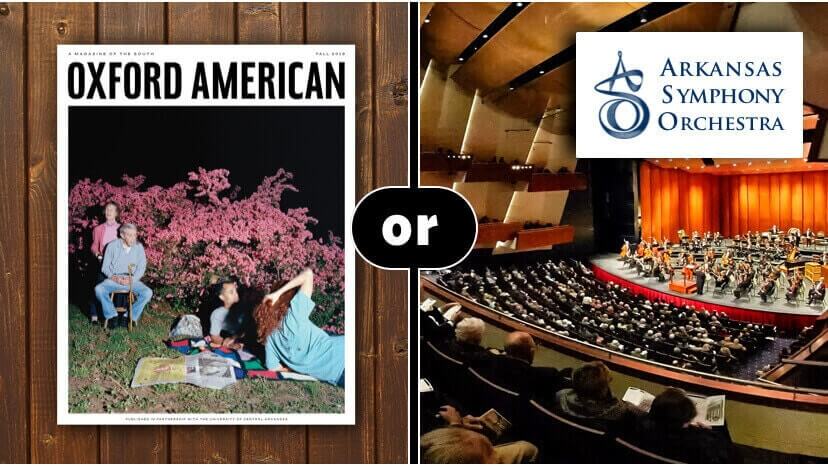 Already subscribed?
Take advantage of the deal now and the extra time will be tacked onto your existing subscription.
Gambling has defined the city since the 1920s.
Re-Evaluating the 1981 "Monkey Trial."
Dave Cox's forgotten campaign and the 1962 election for Arkansas governor. An exclusive excerpt of Ernie Dumas' political memoir.
With his Walk Against Fear 50 years ago.
What's lost when we consider the history of racial violence from a white perspective.