Hide
We've got a deal for you!
For a limited time, when you purchase an annual Digital Subscription to the Arkansas Times, you'll have your choice of a one-year subscription to the Oxford American magazine or a six-month concert membership to the Arkansas Symphony Orchestra.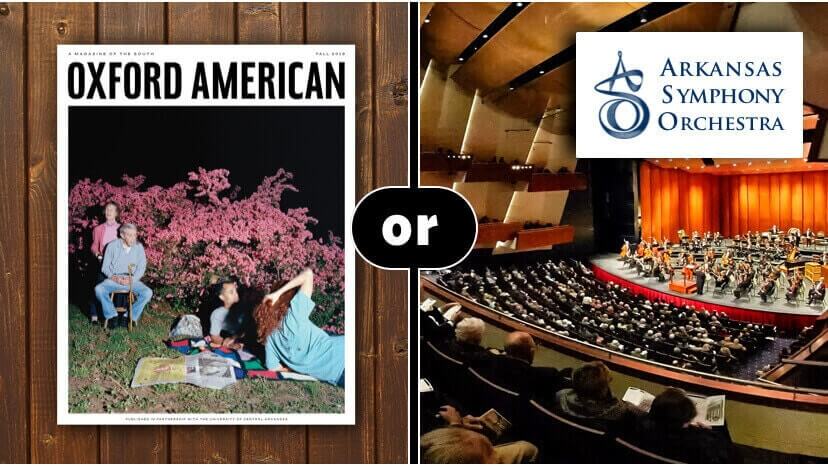 Already subscribed?
Take advantage of the deal now and the extra time will be tacked onto your existing subscription.
A Q&A with the Little Rock native and stylist to rapper, singer and flautist Lizzo.
Joshua Mahony is running for the Democratic Party nomination to challenge U.S. Sen. Tom Cotton in the 2020 general election. I recently spoke with Mahony about his candidacy and policies, including the precarious position of the Arkansas farmer, how morality and justice should shape the immigration debate, and the values he learned growing up in El Dorado.
Between Tuesday, May 21, and Monday, May 27, 2019, a viola inscribed with the initials "IA" made its way from a quaint 1880s carriage house in Little Rock's Quapaw Quarter to the hands of Japan's Emperor Naruhito, a gift from President Trump on the occasion of Naruhito's ascent to the Imperial Chrysanthemum Throne.