Hide
Get a free print subscription to the Arkansas Times with the purchase of an annual Digital Subscription – PLUS two free tickets to the Little Rock Zoo!
The monthly Arkansas Times Magazine is a beautiful, glossy magazine that tells the story of Arkansas through its people, food, music, politics and history. You will receive it every month in the mail along with two free tickets to the Little Rock Zoo when you support the Times through your annual digital subscription to ArkTimes.com and the Arkansas Blog.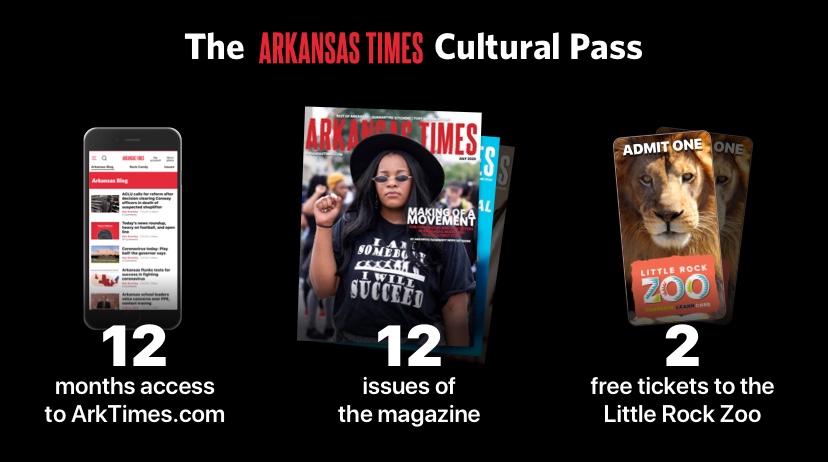 Already subscribed?
Take advantage of the deal now and the extra time will be tacked onto your existing subscription.
She's running to head the Democratic Party of Pulaski County.
The Little Rock native worked on the event staff of Hillary Clinton's campaign.
With your help, we will get through this
Our small newsroom has been working tirelessly to report on the latest coronavirus developments along with all the other news that matters. Please support us with a cash gift.
The Democratic Party spokesman on the election talks local and national politics.
A minority's guide to the next nine weeks.
How a drag queen's performance led to allegations of racism.
NWA center looks to the future with census, outreach and more.
The poet and publisher talks about his new book, 'Dig.'
A Q&A with Charles Sanchez.
Senate hopeful appears at Sway.