Hide
We've got a deal for you!
For a limited time, when you purchase an annual Digital Subscription to the Arkansas Times, you'll have your choice of a one-year subscription to the Oxford American magazine or a six-month concert membership to the Arkansas Symphony Orchestra.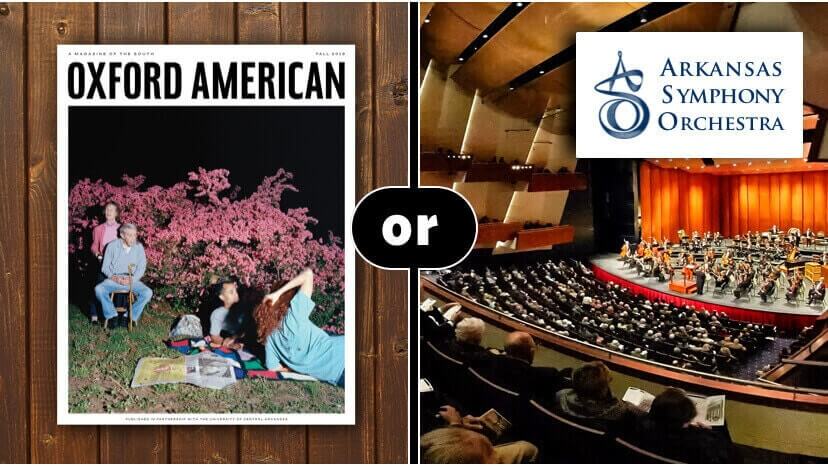 Already subscribed?
Take advantage of the deal now and the extra time will be tacked onto your existing subscription.
The Dahlem fam­ily has been in the grape busi­ness for over a cen­tury.
My uncle Elzie kept his bee hives in amongst the wrecked cars and other metal debris behind his house on the High­way 160 out­side of Smack­over.
To Cen­tral Arkansas farm­ers mar­ket vis­i­tors, Bob Barn­hill of Barn­hill Orchards in Lonoke is a fix­ture, as is the diverse selec­tion of fruits, veg­eta­bles and nuts that is avail­able from the farm almost year-round.