Hide
Get a free print subscription to the Arkansas Times with the purchase of an annual Digital Subscription – PLUS two free tickets to the Little Rock Zoo!
The monthly Arkansas Times Magazine is a beautiful, glossy magazine that tells the story of Arkansas through its people, food, music, politics and history. You will receive it every month in the mail along with two free tickets to the Little Rock Zoo when you support the Times through your annual digital subscription to ArkTimes.com and the Arkansas Blog.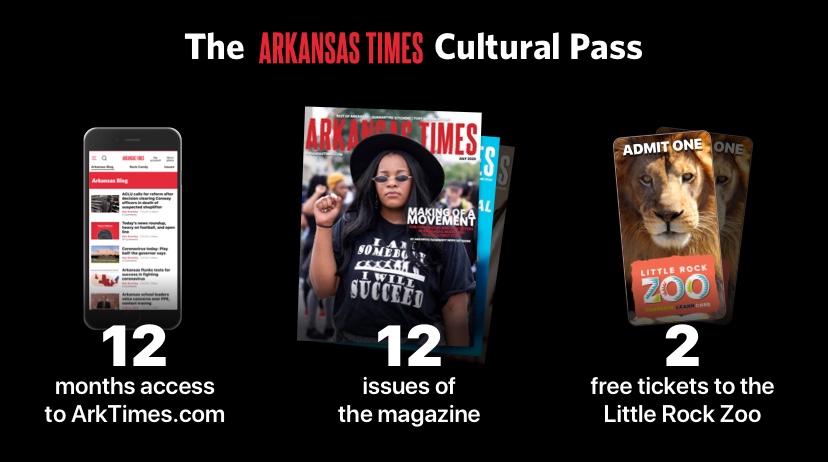 Already subscribed?
Take advantage of the deal now and the extra time will be tacked onto your existing subscription.
The Dahlem fam­ily has been in the grape busi­ness for over a cen­tury.
My uncle Elzie kept his bee hives in amongst the wrecked cars and other metal debris behind his house on the High­way 160 out­side of Smack­over.
With your help, we will get through this
Our small newsroom has been working tirelessly to report on the latest coronavirus developments along with all the other news that matters. Please support us with a cash gift.
To Cen­tral Arkansas farm­ers mar­ket vis­i­tors, Bob Barn­hill of Barn­hill Orchards in Lonoke is a fix­ture, as is the diverse selec­tion of fruits, veg­eta­bles and nuts that is avail­able from the farm almost year-round.